In addition to our trailers shown in our other product tabs on this website, we also offer many types of custom trailers, which are extremely well built and very competively priced, as well as custom steel or aluminum fabrication.
For inquiries and quote requests, please call us at 888-292-4750 or email us at sales@telecomsitesolutions.com.
I. Here are examples of the all aluminum antenna mounts that we have designed and built for various customer applications; we can tweak these designs or start over as required to ensure we provide the correct mount for each application:
Top row left shows a 3-sector RF panel kit; right shows a 3 sector RF panel kit equipped with (6) RF panel antennas on a 100' mast application
2nd row: left shows a 9-sector antenna mount; right shows the square SST loops added to the mast's stainless steel loops to add more cabling capacity
3rd row: left shows a 3 sector combo RF & Omni antenna mount; right shows the same mount with rotating armatures, allowing them to lay down horizontal for shipment
4th row: left shows a custom cable reel inside of a custom cable box on top of a van's roof; right shows two custom 36" all aluminum cable reels on top of a CSOLT platform
5th row: left shows a 3-sector RF / RRH mount with rotating end plates on top of a van; right shows a custom finish out inside of a van including the custom built desk.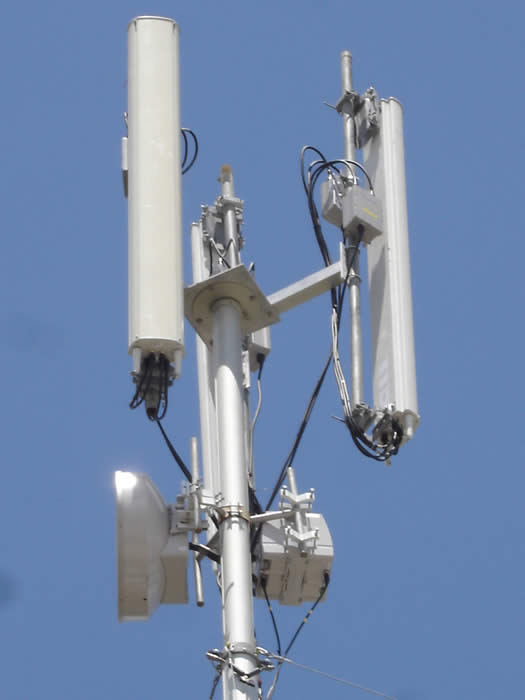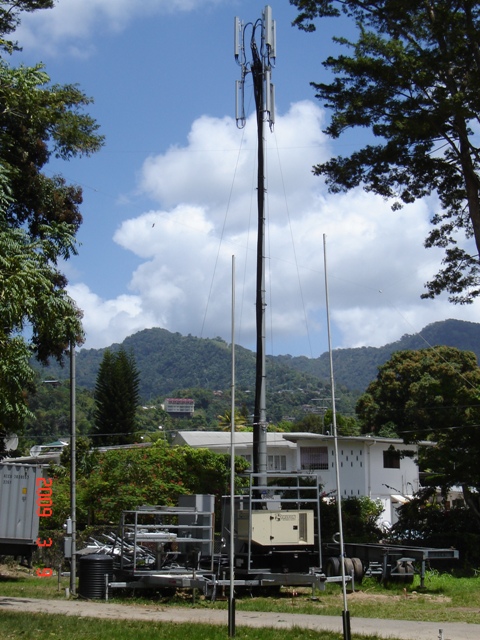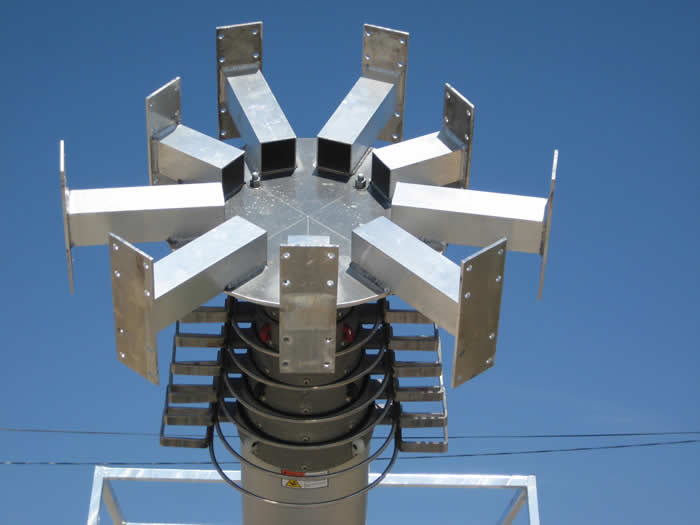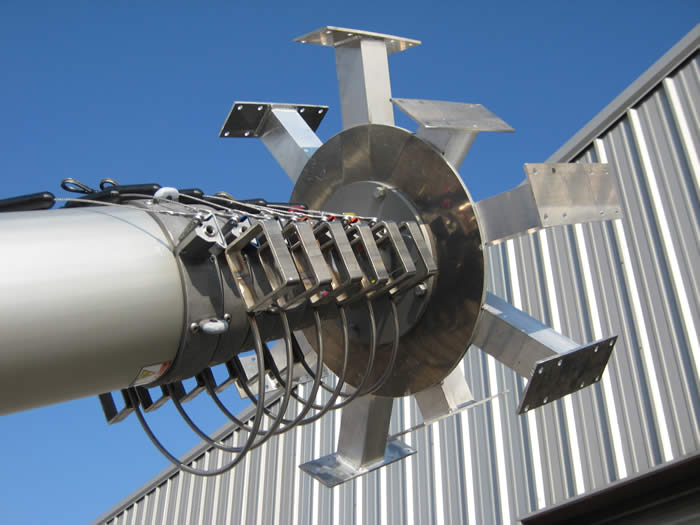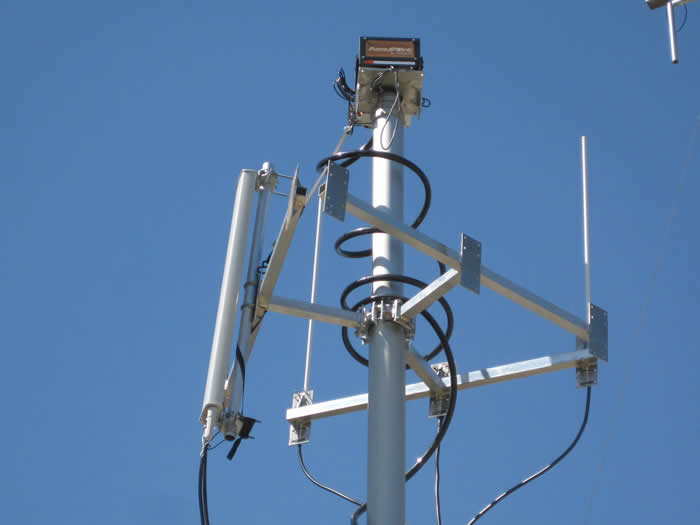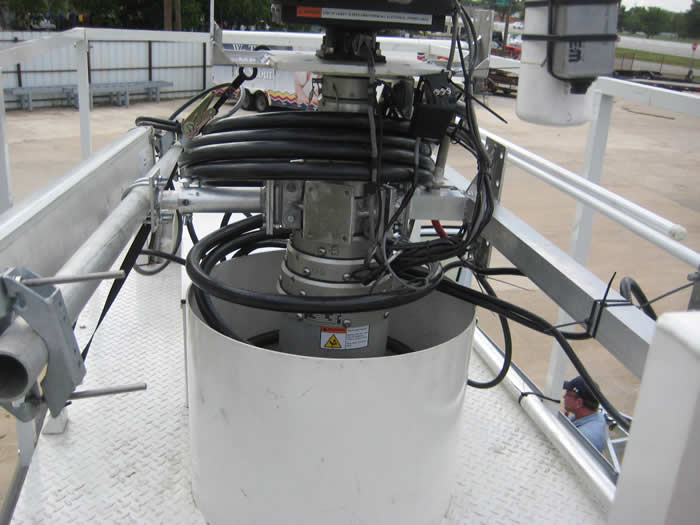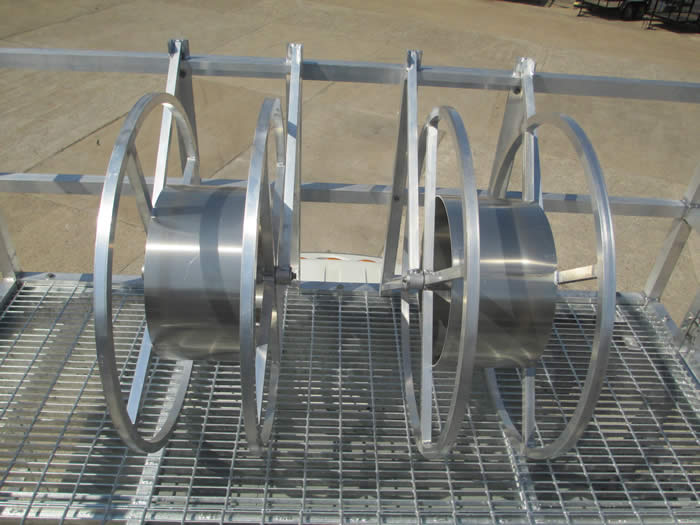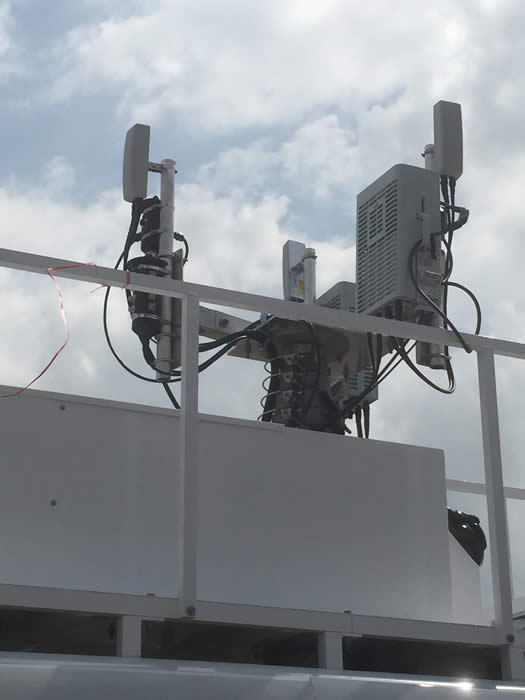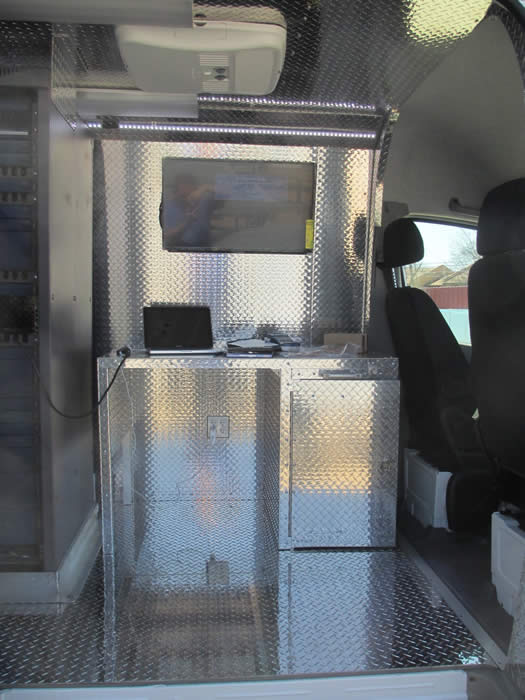 II. We are very experienced in designing and fabricating aluminum and steel piece parts used to take an off the shelf rack and integrate it into a custom product for a unique application, either mobile or permanent. Below are photos of such a rack application for one of the major equipment providers here in the US, used for mounting radio heads used across multiple cellular technologies, for use in either a permanent shelter or a mobile CST, CSOW or CSOLT application.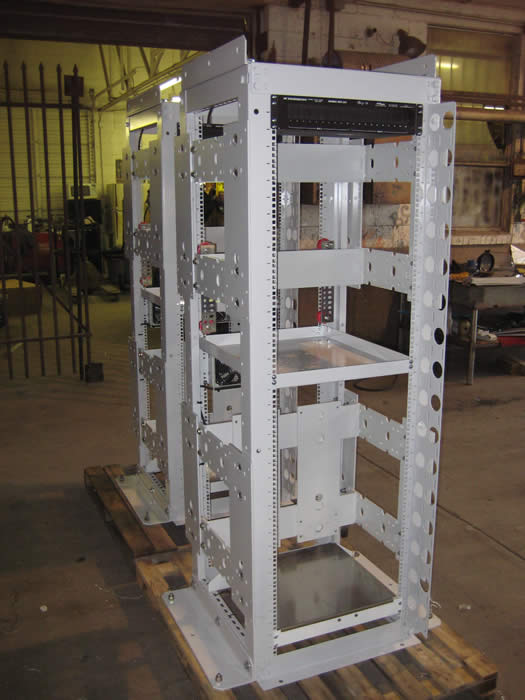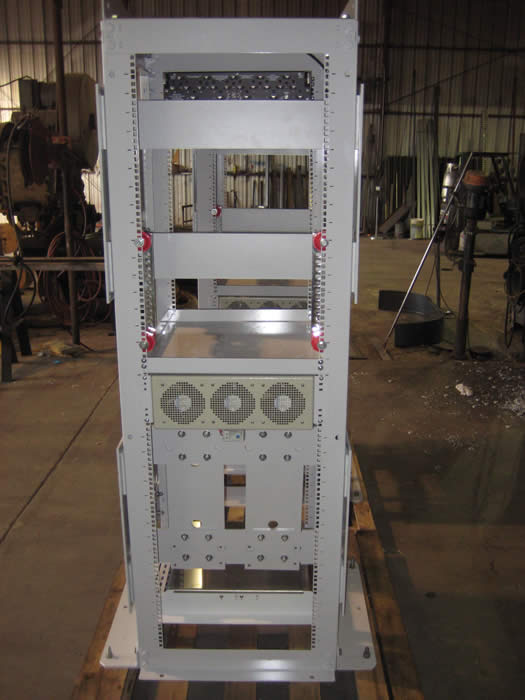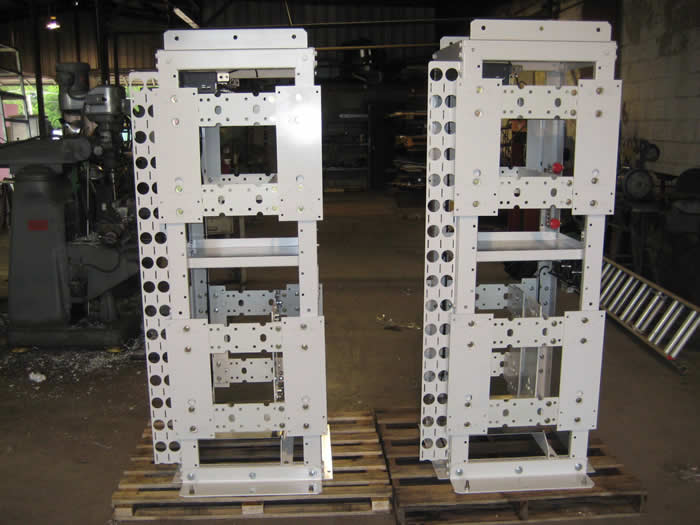 III. Here is a list of the types of custom trailers we offer, and there are photos shown below of several of them:
1. Satellite dish trailers (see the first set of galvanized trailers in the photos below; this trailer includes the satelilte dish mount, a cable reel and tool box)
2. Utility trailers
3. Landscape trailers
4. Cargo trailers
5. ATV / motorcycle trailers
6. Car haulers
7. Pipe top trailers
8. Gooseneck trailers
9. Lowboy trailers
10. Skidsteer trailers
11. Bobcat trailers
12. Equipment trailers
13. Horse trailers
14. Livestock trailers
15. Custom trailers for any application
We also offer custom steel and aluminum fabrication, either stand alone or installed onto trailers or any type of vehicles. Below our trailer photos are some photos of our custom fabrication work, some of which are very unique trailers.